Parents & Supporters
We know it can be hard to send your student off to college. That's why we have resources to help you be involved in their college experience every step of the way, from move-in day to graduation.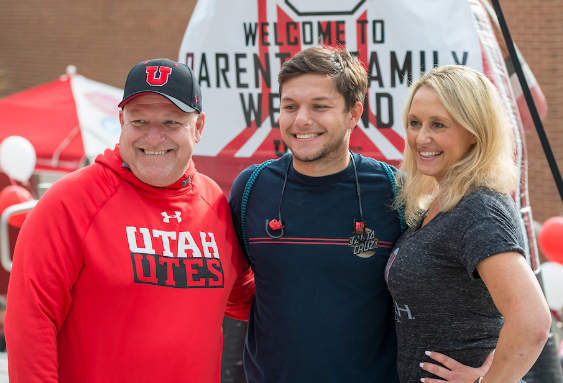 Key Dates, Deadlines & Critical Steps
Sep 29
FRIDAY NIGHT HYPE: Utah vs. Oregon State Watch Party
6:3pm Union Ballroom - Bring your UID for FREE NACHO BAR & PEPSI to wash it down! 7pm Kickoff!
Sep 30
Buy a discounted IKON Pass
Join One Love & follow the instructions to get your discounted IKON Ski Pass ($939 value for only $799)!
Oct 08
Fall Break Begins (NO CLASSES)
Take a well deserved break from 10/8 - 10/15, 2023!
Nov 01
2024/25 Upper Division Housing Application Opens
You can start making plans for Fall 2024 housing!
Nov 02
Spring 2024 Registration Opens
Nov 23
Thanksgiving Break Begins (NO CLASSES)
Enjoy the break from 11/23 - 11/26, 2023!
Dec 07
Last Day of Classes
Can you believe the Fall 2023 semester is over?
Dec 08
Reading Day
Get ready for Finals!
Dec 11
Fall 2023 Final Exams
12/11-15 is Finals Week.